UNIVERSITY STUDENTS
As university students with an eagerness to learn, untapped autonomy and more time on our hands, what can we do that is worthwhile? While we are growing in academic knowledge, it is easy to overlook how little we invest in growing as a person. After all, how can we have a truly open mind without an open heart?
The Little Women of Lowana aim to create opportunities for young women to grow by seeing through new lenses, helping these in need, and making lasting friendships that continue to exist outside of that one tutorial.
SCROLL DOWN for more info
Upcoming Events, Weekly Activities, Community Service & Contacts
Pledge a Donation to Lowana
Make a one-time or regular monetary gift. All donations are tax-deductible.
WEEKLY & MONTHLY ACTIVITIES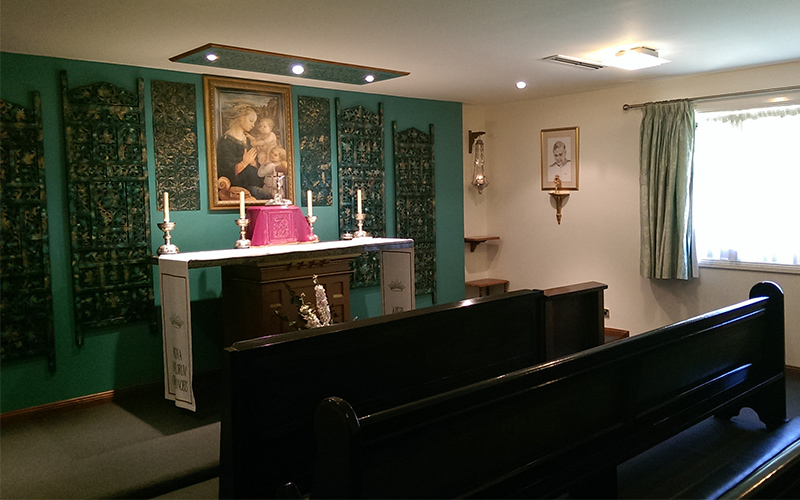 Schedule
1st Monday of the month - Doctrine/Catechism Class
2nd Monday of the month - Meditation & Apologetics
3rd Monday of the month - Doctrine/Catechism Class
4th Monday of the month - Recollection and Talk
Meditations
Lowana's chaplain gives a 30 minute talk on helping individuals reflect on the gospel and put their faith into practice.
When: Every 2nd Monday of the month
Time: 7.00 - 7.30pm
---

Evenings of Recollections
When: Fourth Mondays
Time: 6.45pm – 9.00pm at Lowana
The priest is available to hear confessions from 6 pm.
Monday 25 February
Monday 25 March
Monday 29 April
Monday 27 May
Monday 18 June
Monday 22 July
Monday 26 August
Monday 23 September
Monday 28 October
Monday 25 November
Monday 9 December
Where: Bargo Conference Centre, 46 Hambridge Rd, Bargo
How to Get There: Once in Bargo, from Railside Ave, turn left into Hambridge Road. Take the 2nd left to stay on Hambridge Road.
Cost: $90.00
Payments can be made by Direct Deposit
Account Name: Lowana Study Centre
BSB: 032 – 273 | Account Number: 295 568
Remittance: Name Uni Retreat
For bookings and enquiries: Kiara Japon 0403 696 530 Join the Little Women Group chat on Messenger
to stay up to date throughout the semester!
For more information please contact:
Jenna 0451 737 212 or Nicole 0425 682 281