YOUNG PROFESSIONALS
Lowana brings together women from a variety of industries and ages for mutual support, insightful guidance, and lifelong learning. It aims to enrich women professionally and culturally through talks, workshops and activities that enabe them to positively contribute to their social environment.
Through sharing of inspirational journeys, authentic friendships and a spirit of collaboration, a new generation of young professional women are being empowered to participate in positions of leadership and positive influence across all sectors.
SCROLL DOWN for more info
Upcoming Events, Weekly Activities, Community Service, Contact
Pledge a Donation to Lowana
Make a one-time or regular monetary gift. All donations are tax-deductible.
WEEKLY & MONTHLY ACTIVITIES
Building your personal brand with Madel Giles
Come and join us for our next IMPACT: Beyond Survival event with Madel Giles. In this session, she will share her learnings in building her personal brand authentically and share insights on how to build your network in and outside your organisation to help accelerate your career.
ABOUT MADEL
Madel Giles has over 12 years of HR and Operations experience across digital, advertising, media, technology, and training industries. She has built HR functions and managed the full employment life cycle from recruitment, on-boarding, learning and development, HR policies and procedures, performance management and employment relations. She genuinely wants to understand people, their strengths, motivations, and how they can navigate themselves in the complexity of the organisation.
Madel has a personal brand built on trust, knowledge, and a genuine passion for learning and solving problems.
EVENT DETAILS
ON SATURDAY 28 SEPTEMBER 2019 AT 11:30AM.
DOORS WILL FROM 11:30 AM FOR A 11:45 AM START.
THE MOUNT DRUITT HUB
LEVEL 1, 9 AYRES GROVE, MOUNT DRUITT, NSW 2770
TO REGISTER
Cost: $10 + 50c platform fee
Book: https://www.trybooking.com/book/event?eid=554265&
What is IMPACT?
IMPACT has come about as a response to the growing demands that young professional women face in the workplace. The speaker series aims to address the question of how to meet and increasing workload and heightened expectations, while also making a lasting impact.
Through the advice of leading professionals in their fields, we tackle the questions:
How can I build confidence in my work when I am still learning?
Is it possible to be a great professional and maintain a steady work life balance?
What mentoring opportunities are available to me?
The speaker series is a space where young people from a variety of professional environments can hear questions and difficulties they face. It's an opportunity to make new connections, and to challenge each other to be even better professionals.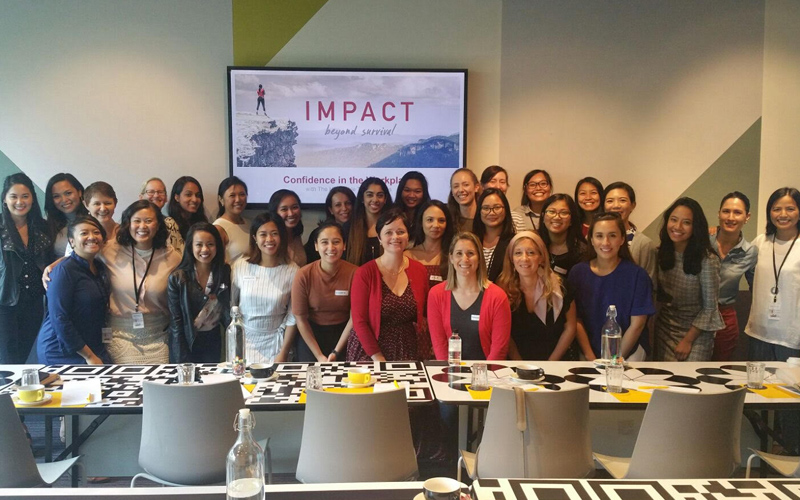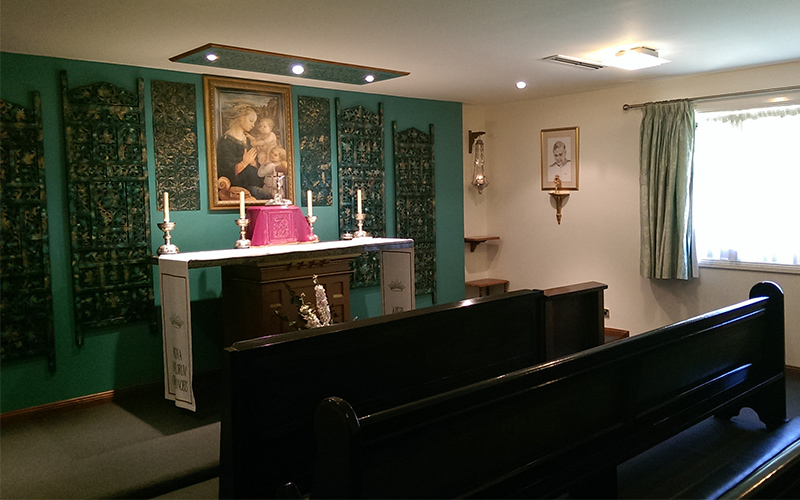 Schedule
1st Monday of the month - Doctrine/Catechism Class
2nd Monday of the month - Meditation & Apologetics
3rd Monday of the month - Doctrine/Catechism Class
4th Monday of the month - Recollection and Talk
Meditations
Lowana's chaplain gives a 30 minute talk on helping individuals reflect on the gospel and put their faith into practice.
When: Every 2nd Monday of the month
Time: 7.00 - 7.30pm
---

Evenings of Recollections
When: Fourth Mondays
Time: 6.45pm – 9.00pm at Lowana
The priest is available to hear confessions from 6 pm.
Monday 25 February
Monday 25 March
Monday 29 April
Monday 27 May
Monday 18 June
Monday 22 July
Monday 26 August
Monday 23 September
Monday 28 October
Monday 25 November
Monday 9 December
COMMUNITY SERVICE & FUNDRAISING
Busy Bees
When: 2019 dates TBA
Time: 1:30 - 3:30pm
Cost: $50 for 2 hours
Lowana Busy Bees is a volunteer program which is also a fundraising initiative. All proceeds go to supporting Lowana and all her many educational activities. This fundraising initiate is a joint effort across all of Lowana's clubs: High School, University Students, Young Professionals and Women's groups.
All Lowana Busy Bees are professionally trained to deliver quality housekeeping services including: bathrooms, dusting, vacuuming, ironing, windows and extras e.g. blinds
To Volunteer
Young Professional women volunteers who can drive and/or own a vehicle are encouraged to volunteer driving younger volunteers (in highschool and university groups) to the venues booked for services. 
You may also request training if you would like to help with house keeping services. Training can be arranged in groups based on demand and availability.
Contact 
Kristina 0452 426 142
To Book Services
Young Professional women may also book services for their own homes. All proceeds will go to supporting Lowana activites. 
Contact
Ciantal 0433 671 344
Mama Lana's Community Foundation
Mama Lana's is a not-for-profit organisation dedicated to helping homeless and underprivileged community in the greater Penrith region.
Visit: mamalanas.org.au
When: TBA

To Volunteer: Please request to join the Young Professionals Watsapp group to be notified of future Community Service events.

Contact
Teresa - 0413 694 724
The D.R.E.A.M Project

Founded in 2015, The DREAM Project provides a source of inspiration and motivation for high school students with refugee background to integrate with the Australian community. We do this by helping them with their studies, preparing them for work and just being their friend.
Be a D.R.E.A.M Volunteer:
www.reledev.org.au/the-dream-project

Where: Kenthurst Study Centre, 231 Pitt Town Rd, Kenthurst NSW 2156
Cost: Various (Check the Flyer)
Activity Times
Start: 8:00pm on the first day |  Finish: 4:00pm on the last day
Make a Booking
To book a retreat you must be a registered user.
Please go to: www.womensactivities.org
For more information
Please contact Shane Carter
m 0401 513 528 | e womensactivities.org@gmail.com Join the Young Professionals group chat on Whatsapp
to stay up to date throughout the year!
For more information please contact:
Macy 0431 653 598 or Anna 0404 114 110